Well I just finished Brian Rathbone's Dawn of Power Trilogy, whew & WOW. I just can't say enough good things about this book. I wrote a review on this book when I was about 3/4 of the way through. The words Fantastic, Powerful, Strong all come to mind, it was just an all in all great read. I would love to see Mr. Rathbone do a follow-up on this story!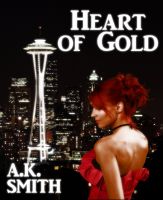 Here is the books description:
Lila Jane is an exclusive call-girl based in a high-tech suburb of Seattle. An anonymous blackmailer threatens to kill her if she doesn't do exactly as she's told.
She hires private investigator Rudy Sherman – who's a sucker for a damsel in distress – to identify the blackmailer. Lila suspects a rival of sabotaging her business, but as Rudy's investigation descends into the strange underworld of Internet prostitution, he turns up a host of suspects.
His task is complicated by escorts and johns who are reluctant to talk. Even Lila is keeping secrets from him, including her true identity. It will take all of Rudy's cunning and persistence to find the culprit in a group that includes an obsessive former client and his jealous wife, a creepy neighbor with a history of sexual harassment, and a sleazy Mormon bishop.
With the blackmailer escalating into brutal violence, Rudy must track down the sinister truth using a combination of old-fashioned detective work and Internet sleuthing.
This is a hard-boiled mystery recommended for adult readers only. Contains mature themes, violence, profanity, drug use, nudity, and sexual situations.