And moving right along, up next we have two books that are again geared toward the "Young Audiences". But this time they are in the horror, murder/mystery genre! This is for all of you sick little twisted kiddies out there (I was one of those). They are by

Ms. Milda Harris

and again we have another

VERY

generous author who is offering her books for

FREE

at

Smashwords
to anyone viewing this blog! Oh what fun, let's take a peak, shall we?
The New Girl Who Found A Dead Body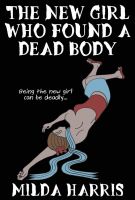 Chloe is excited about spending her senior year of high school in California with her friend Jake's family. Even the usual dread of being the new girl can't bring her down. That is, until she stumbles across the dead body of the most popular girl in school, Lora Kelly. Now she's receiving threatening notes...will she be next?
Everyone is a suspect. There's her childhood friend Jake, who she's known forever and there's his girlfriend, Kate, who is insanely jealous of any girl in Jake's vicinity. Or is it Grey, the mysterious, handsome, and arrogant rich boy who has a passion for photography and Chloe is already falling for? Chloe doesn't know who to trust and time is running out before the killer strikes again...
Adventures In Funeral Crashing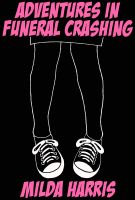 Sixteen year old Kait Lenox has a reputation as the weird girl in her high school, mostly because of her ex-best friend turned mean popular girl, Ariel, but maybe it has a little to do with the fact that Kait has a hobby crashing funerals. At one of these, Kait is outted by the most popular guy in school, Ethan Ripley. Yet, instead of humiliating her for all the world to see, he asks for her help, and Kait finds herself entangled in a murder mystery. Not only is the thrill of the mystery exciting, but more importantly Ethan knows her name! A little sleuthing is well worth that!
Milda Harris

is very generous to allowg us to have her books for

FREE

, so remember to leave reviews at

Smashwords
for the books you download today. Authors really appreciate when people leave reviews for their work, so let's reciprocate and use the good manners our Mommy's taught us!
You can also purchase

Milda Harris'

books at the following locations:
Amazon:
Barnes & Noble:
iBooks (Apple):