Well, we're coming down to the wire now. We have three wonderful authors that made it to the finals. Make sure you stop by to show your support for your favorite author! Here are the three authors that made it to the finals and a little bit about their books.
First up we have: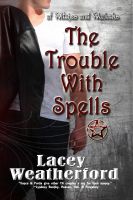 Here is the book's description:
Portia Mullins had always lived the life of a normal teenager, up until her sixteenth birthday. She is then informed by her grandma that she is actually a witch who is a descendant of a long line of witches and warlocks. After overcoming her disbelief she finds that being a member of the coven comes with one great perk in the form of the school's handsome bad boy, Vance Mangum. Vance and Portia have an immediate connection as a budding romance begins, only to be threatened by turbulent skies on the horizon as Vance's checkered past rears its ugly head to haunt them. Portia is forced to use her untried powers in defense of everything she loves in a desperate attempt to hold on to the one thing that really matters in her life.
Click here to get to Lacey's page (

I hope she win the blog tour

).
---
Next up we have: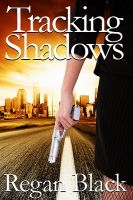 Here is the book's description:
In 2096, the American government has gone above and beyond to 'protect its citizens', even regulating sugar and coffee. Every new legislative measure opens up a black market for an enterprising person willing to seize the opportunity.
In Chicago, Slick Micky is the king of smuggling. Known to deliver anything, anytime, anywhere, he specializes in caffeine and sugar and works in the anonymity of shadows. But recently an old enemy is tired of waiting for Micky's empire to crumble and has called in the best assassin in the business to take him out.
Trina Durham is an assassin with a sterling reputation, thanks to her unique ability to induce deadly hallucinations. When Slick Micky killed her best friend, she left Chicago - forever. She's back now, unable to resist the perfect opportunity for vengeance. But no one warned her Slick Micky might as well be a shadow. Or that shedding light on the man and his secrets would put both her heart and reputation at risk.
Click here to get to Regan's page.
---
And last, but not least we have: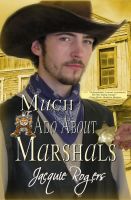 Here is the book's description:
Daisy Gardner wants to be a detective, just like her dime novel heroine, Honey Beaulieu. She does not want to be a farm wife, but that's what her parents want. So what better solution to her dilemma than to marry the new marshal?
Cole Richards is honest, forthright, and stuck in a situation where he must lie and deceive or he and Bosco might end up as honored guests at a necktie party. That's why he plays along with being the town marshal. He didn't count going toe to toe with a lady detective who has marriage on her mind.
Click here to get to Jacquie's page.
---
So stop by these wonderful author's sites and show your support. Now don't forget, these ladies also are giving away gift baskets, make sure you enter for your chance to win! Don't forget that by commenting on these pages you will automatically be entered for a chance to win a Kindle!
Here is the list of pages again, clicking on their names will take you directly to their pages with further information:
Good luck to all of our authors (personally I hope Lacey wins) and good luck to everyone that enters any or all of these great contests!
On a personal note, I am hoping to win a copy of Lacey's series from The Bookish Snob's blog. Here is a note to The Bookish Snob

: Plz RT I agree w/ @thebookishsnob - Kiss Me, Seduce Me, Bite Me Vance Mangum http://bit.ly/mYZI3L @LMWeatherford Queen of #MenageABlog FLIRT! I hope I win!!