On a more serious note we have a book about a gentleman from the U.S. Marine Corps who has written a book about his experiences in Afghanistan. This book will give you insight to the physical and mental challenges our men and women in service face.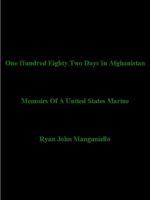 Here is the book's description:
A personal journal written by a United States Marine, which was updated during all one hundred and eighty two days of his deployment to Afghanistan. This is the first time in history a book has been written that covers an entire combat deployment, from the day he landed unto the day he left.
On sale now at Smashwords at 50% off! Download it today (click here for the direct link) and have a better understanding of the difficult task people in the military undergo.