Alright, today we have a book that is right up my alley. I have to say, I'm a sucker for Fairy Tales. I had my eye on this one and low and behold it went

FREE

for the Smashwords Summer/Winter Sale. I have to admit, I couldn't hit that download button fast enough. Click here to get your copy.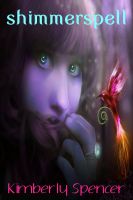 by Kimberly Spencer
Here is the book's description:
When sixteen-year-old Jensen Meadows finds herself caught in the middle of an ancient faerie war, she soon learns that faeries aren't made of sparkly goodness. They're vicious. And worse, they're after her.




With the help of Liam Casey, she delves into their world to find her missing sister and begins to suspect that her whole life has been nothing more than a faerie tale. But what if the truth is worse?
I can't wait to read this one, I have a sneaky suspicion that it's going to get "bumped" to the top of the "Next To Be Read" list. Right now you can get it

FREE

until the end of July. Kimberly Spencer also just released the second book in her series called "Limerick", you can grab this one for only $0.99. So you can get both books for a total of $0.99, sounds like a great deal to me. Aren't her book covers beautiful?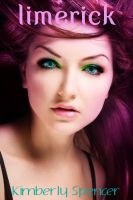 by Kimberly Spencer
Here is the book's description:
Jensen hoped she'd never need Shimmerspell again. But now someone is stalking her, someone who claims to be the Lady of the Lake. And to make matters worse, witches and dragons have come out to play. And Jensen must figure out how to harness her power and accept her destiny before she ends up losing everyone she loves.
Flitter on over to Smashwords
and lose yourself in her Fairytale