Okay, today we have a book about a girly-girl who is forced to join a dangerous team when she becomes mentally entangled with a commando. What? Yeah, that's what I'm thinking. This sounds like a really wild ride. Let's learn a little bit more about this story.
Entangled
Summary for Entangled Book One:
Levi's elite commando unit is trapped deep within the jungle. He certainly doesn't have time to be hearing things, especially the incessant female voice invading his mind. The mission is in shambles and the enemy is closing in. Now is not the time to go crazy.
Mandy doesn't like someone else thinking in her head. She doesn't know who Levi is or how he got into her mind, but he's eavesdropping on private property. Their thoughts entangle, their lives collide. It's driving her nuts!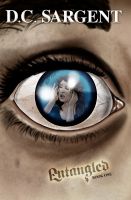 Website:
Here is book one's description:
The humorous, action-packed tale about a girly-girl trapped in a man's world. Suddenly telepathic with a commando she doesn't know, Mandy tumbles into the world of explosive combat, an insane warlord, a dangerous team, and a headful of thoughts that aren't hers.
❀❀❀❀❀❀❀❀❀❀❀
Summary for Entangled Book Two - The Devil's Garden:
It's girly-girl vs commando in round two of Mandy and Levi's continuing heart-racing adventures. Once again, they hit chaos head-on as they bumble through the telepathy consuming their lives, frustrate the ruthless warlord holding them captive, and survive his brutal training camp. Where on earth are Kiser and the boys?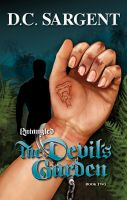 By D.C. Sargent
Here is book two's description:
The humorous, action packed tale of an unlikely girly-girl adapting to life in a man's world. The inclusion of Mandy within Team Esoteric has caused plenty of trouble for the commandoes, and a rift has split the team. That is, until, they realize Dappo has captured Mandy and Levi and is forcing the telepaths to become Serpientes.
Again, WOW! Doesn't this book sound like it'll make YOUR head spin. D.C. Sargent was kind enough to provide us with a coupon code (

WX48Z

) that will allow everyone to get

Entangled, Book One

FREE

through

Smashwords

(click here, available in multiple formats). The coupon code is good only until September 12, 2011, so go and grab your copy now while you can!
You can find more information about D.C. Sargent's Entangled series here

Shelfari

(click here); you can learn about the characters, quotes and all kinds of other fun little tidbits.
Entangled, Book One

is also available in paperback at

Amazon

(click here) and in paperback &

NookBook

format at

Barnes & Noble

(click here).
More books by D.C. Sargent can be found at

Wattpad

(click here). And look for her up coming Young Adult novel entitled "

The Ghost of Portal Island

".
Pinky