Today we are touching on a more personal side. "In my dream" is a collection of five very short but also very different short stories which Julia Averbeck has written over the last couple of years.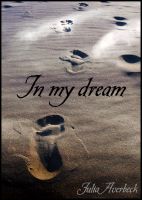 The book includes:


"Where shall I go from here?"
Julia Averbeck is offering her book "In my dream" for

FREE

at

Smashwords

(click here, available in multiple formats). Please remember to leave a review for Julia Averbeck after you have read her collection of stories.