I have another original story line heading your way. This prologue sets the stage for an up coming series about fallen angels, malicious demons, and the humans stuck in the middle, oh my! Yes, you may think you have read about fallen angels before, but this one really has a twist to it. Let's take a look shall we.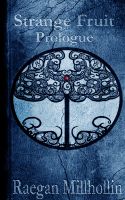 Here is the book's description:
Everything that falls, quietly or crashing, no matter how far, or how fast…lands. The pieces are in place. The War is coming.
The Fates know the world is more than what it seems; the supernatural: vampires, witches, werewolves, and the things that lurk in the dark, have for centuries woven themselves into the fabric of all that is Normal. But that is changing. Three teenagers, who can see the future, know something is coming, that a power is gathering in their quiet city of Starfield, and not even they can predict what that means.
Wow! Doesn't that sound like a great series. I can't wait to start reading it, I really need to learn how to read faster, all of these great books coming out and I can't read fast enough to keep up. Right now you can get Raegan Millhollin's "Strange Fruit: Prologue" for

FREE

at

Smashwords

(click here, in multiple formats),

Barnes & Noble

(click here) and also at

iBooks

(click here).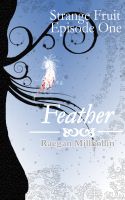 Here is the book's description:
Ephraim is a young man who is violently protective of his twin brother, and just a little bit crazy. Ephraim knows taking home the broken angel he finds collapsed in an alleyway is a bad idea, but he does it anyway, only to discover that it was, in fact, a VERY bad idea. His act of kindness attracts the wrath of a demon-possessed woman who will stop at nothing to get her prize back.
What he doesn't know is that supernatural and celestial forces are gathering in his little town of Starfield, and they are preparing for the Great War.